COVID-19 UPDATE: Our Self-Serve Wash stations have reopened at a limited capacity until further notice.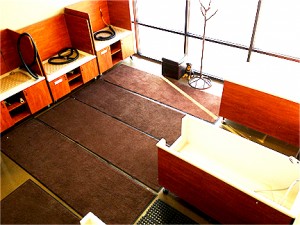 Our Self-Serve Wash removes all the hassle, especially the cleaning up part, when it comes to bathing your four legged friend. Our state-of-the-art tubs are raised to ensure minimal bending of your back. We have a wide variety of natural shampoos available, along with easy to use washing and drying stations. We provide everything you need. No need to make an appointment. First-come first-serve.
**Please Note: Self-Serve Wash Area Will Close 1 Hour Before Store Closing Time.   
All Washes Come With:
Shampoo & Conditioner
Grooming Brush/Comb
Eye/Ear Wipes
Blow Dryer
Aprons
Towels
Basic Wash – $15.00
Includes hypo-allergenic shampoo.
Specialty Wash – $17.00
Choose from a variety of specialty shampoos for most occasions: oatmeal base for the dry and itchy dog, de-shed treatment, color enhancer, citrus for flea/tick prevention and more.
The Pets Earth Special – $12.00
Bring in your Paw Approved shampoo and conditioner purchased at Pets Earth and receive special pricing.
Specials:
*Two Paw Punch Tuesday's! Bring your pet in for a wash and get double paw club points.
*Dog Adopted – Recently adopted a dog; Bring in the adoption papers within 4 months of the adoption date and receive a one-time FREE wash!
*Service Dogs (Mobility, Hearing, Guiding, Police, Etc.) and Foster Dogs – 1/2 OFF ANY WASH with I.D. Puppies in training welcome!